Your Morning Breakfast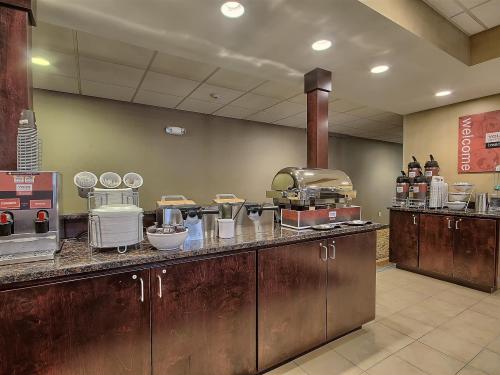 The new Your Morning Breakfast is full of hot and delicious options, making breakfast at Comfort Inn hotels the perfect way to start your day. Enjoy our free, hot breakfast featuring eggs, meat, yogurt and fresh fruit, cereal and more...including your choice of hot waffles! Breakfast is served Monday through Friday 6:30AM to 9:30AM and Saturday & Sunday from 7AM to 10AM.
Market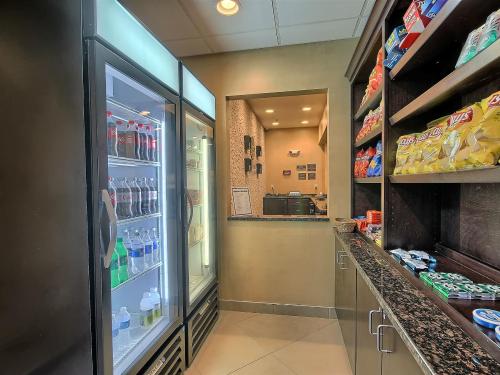 You will find the Market located just off the front desk, providing a variety of food, beverage, and other convenience items. Open 24 hours.
Galaxy Restaurant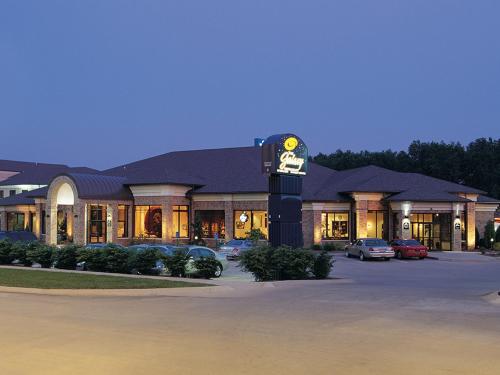 The Galaxy Restaurant is located right next door (East) just across the parking lot to the hotel. The Galaxy features 3 restaurants under one roof including the popular Galaxy Sports Bar and Patio, Circle L Steakhouse, and the Wine Room. The facility also includes banquet facilities to accommodate up to 500 people. Also, you can order take-out delivery from the Galaxy Restaurant. It's all just a call away, 330-334-3663 or
www.galaxyrestaurant.com